I have been an avid anime watcher since I was 15 years old, Last year I became naturally busy that I've only now able to pick up where I left off, and maybe I can suggest you read up too?
1. Say I love you 'Sukitte li na yo'
Total Chapters: 73
Status: Finished
Genres: Shoujo, Romance, School
Publishers: Dessert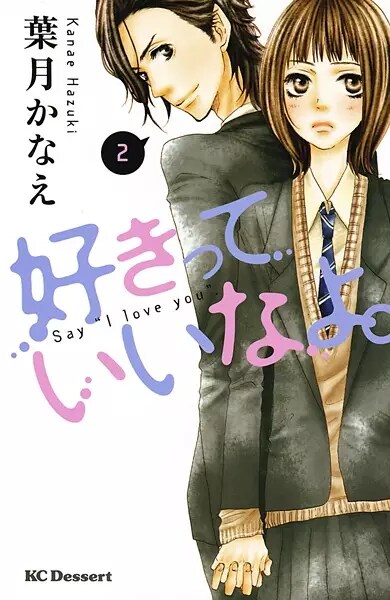 Synopsis
Mei Tachibana has no friends—and she doesn't need them! Ever since her "friends" betrayed her in elementary school, she's sworn off friendship entirely. All it leads to is betrayal and heartbreak, and she's well enough on her own. But everything changes when she accidentally roundhouse kicks the most popular boy in school! However, Yamato Kurosawa isn't angry in the slightest. In fact, he thinks his ordinary life could use an unusual girl like Mei! He won't take no for an answer, and soon Mei and Yamato embark on an unwanted friendship that will change both of them forever.
(Source: Kodansha Comics)
---
I watched the anime for this years ago, it's actually one out of the few shoujos I watch. Say I love you I related to so much, I had a hard time in high school with friends, but even though this is about Mei finding a boyfriend who helps her gain friends and trust this manga makes me feel homely in some way.
2. Attack on Titan 'Shingeki no Kyojin'
Total Chapters: Unknown
Status: Ongoing
Genres: Action, Mystery, Super power, Horror
Publishers: Bessatsu Shounen Magazine
Synopsis
Hundreds of years ago, horrifying creatures which resembled humans appeared. These mindless, towering giants, called "titans," proved to be an existential threat, as they preyed on whatever humans they could find in order to satisfy a seemingly unending appetite. Unable to effectively combat the titans, mankind was forced to barricade themselves within large walls surrounding what may very well be humanity's last safe haven in the world.
In the present day, life within the walls has finally found peace, since the residents have not dealt with titans for many years. Eren Yeager, Mikasa Ackerman, and Armin Arlert are three young children who dream of experiencing all that the world has to offer, having grown up hearing stories of the wonders beyond the walls. But when the state of tranquility is suddenly shattered by the attack of a massive 60-meter titan, they quickly learn just how cruel the world can be. On that day, Eren makes a promise to himself that he will do whatever it takes to eradicate every single titan off the face of the Earth, with the hope that one day, humanity will once again be able to live outside the walls without fear.
[Written by MAL Rewrite]
---
We all know why Attack on Titan is a must read, I must say I've only read it up to a certain point in the last season when a certain thing happened and I have to say I've been grieving all this time haha (mini spolier for non manga readers)
I couldn't wait for the last season, so while it's airing now I might as well wait 😉
3. Horimiya
Total Chapters: Unknown
Status: Ongoing
Genres: Comedy, Romance, school, Slice of Life
Publishers: GFantasy
Synopsis
Although admired at school for her amiability and academic prowess, high school student Kyouko Hori has been hiding another side of her. With her parents often away from home due to work, Hori has to look after her younger brother and do the housework, leaving no chance to socialize away from school.
Meanwhile, Izumi Miyamura is seen as a brooding, glasses-wearing otaku. However, in reality, he is a gentle person inept at studying. Furthermore, he has nine piercings hidden behind his long hair and a tattoo along his back and left shoulder.
By sheer chance, Hori and Miyamura cross paths outside of school—neither looking as the other expects. These seemingly polar opposites become friends, sharing with each other a side they have never shown to anyone else.
[Written by MAL Rewrite]
---
I was actually put onto this by an Anime Tik Toker, I watched the first anime episode and I fell in love, it isn't your usual love story and I actually find myself laughing half the time.
4. Namaikizakari
Total Chapters: Unknown
Status: Ongoing
Genres: Shojou, Romance, School, Sports
Publishers: Hana to Yume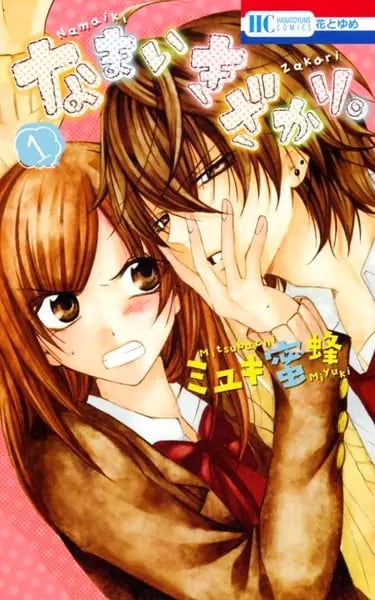 Synopsis
Being the eldest child of a large family, Yuki Machida was forced to become the responsible one of her many siblings at a very young age. Accustomed to making sacrifices for them, she is all too familiar with disappointment and the pain of suppressing her true feelings.
Though expecting nothing to become of them, Machida becomes the basketball club manager in order to be closer to her crush. But at the start of the new school year, Shou Naruse joins the team. He is extremely talented… and has taken an interest in Machida. Stoic-faced and cold, she is unfazed by his advances, despite how relentless he is when it comes to winning her love—from kissing her with no warning to asking for permission to grope her. Keeping her cool and focusing on basketball becomes a much more difficult task when Naruse makes no effort to conceal his desires.
[Written by MAL Rewrite]
---
I've been reading this for a long time and I've probably read it like 3-4 times already, something about this manga is so moorish and when the new chapter was released at the end of Christmas I wanted more.
5. Kuroshitsuji 'Black Butler'
Total Chapters: Unknown
Status: Ongoing
Genres: Action, Demon, Mystery, Fantasy, Historical
Publishers: GFantasy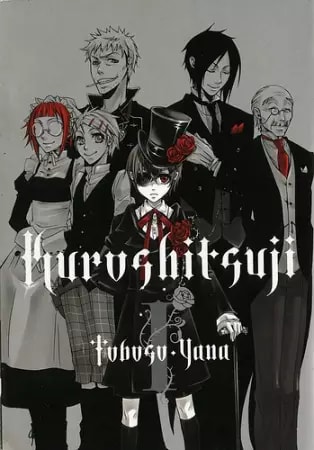 Synopsis
Tucked away in the English countryside lies the ominous manor of the Phantomhives, a family which has established itself as the cold and ruthless "Queen's Watchdog" as well as the head of London's criminal underground. After a tragedy leaves the Earl and his wife dead, many are shocked when their son, a young boy named Ciel, claims his place as the new Earl of the Phantomhive house. At first, many perceive him only as a child surrounded by a few eccentric servants. But they soon begin to realize that it is foolish to meddle with Ciel and his demonic butler Sebastian.
Taking place at the end of the 19th century, Kuroshitsuji follows these two as they face countless mysteries and dangers that plague England and threaten the Queen, uncovering the truth about what really happened to Ciel's parents in the process.
[Written by MAL Rewrite]
---
I started reading the manga, the minute Book of Atlantic was released in Japan on the screens. Black Butler was the second ever anime I ever watched, since I dont see any new season coming our way I might as well read on!