who doesnt love a good mecha anime!
lets go with my top 5!
---
5. Kuromokuro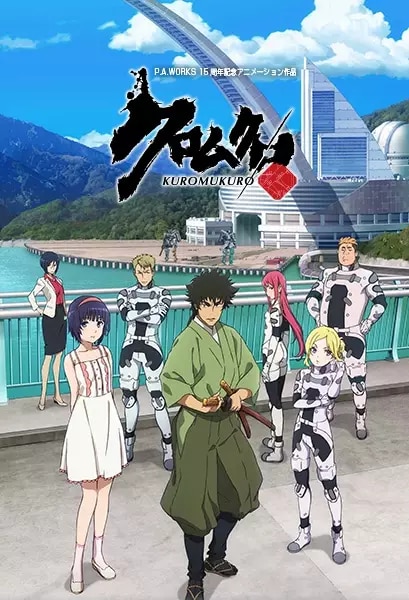 dispite its all fairness as a mecha anime this anime cracked me up the most!
a mix between space, mecha and history this anime is fantasic! but I would have liked if the leading lady wasnt a cry baby, I would have definatly liked to have a strong female lead, Kennosuke is a very werid main character but then again in his situation I think other would be the same.
to be taken out of time and popped somewhere unfamilar would be so werid, but with the fantastic voice acting of the legandary duo Bryce Papenbrook and Cherami Leigh this anime in the dub was a fanstatic sucess.
I enjoyed all 24 episodes of this anime and If we could get a second season, I would definatly watch it!
---
4. Gundam Iron blood Orphans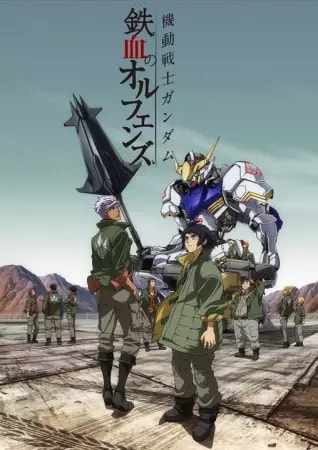 Why Iron blood orphans over the other gundam series's? because this is the only one ive actually seen aha.
Iron blood orpahns was a fantastic addition to my favourites list as a bunch of kids try to act like adults and trying to survive but what society finds out these days that just because your a kid doesnt mean there any less.
Even though there are many deaths in this anime it teaches so many lessons and it honnestly makes me cry, I first got to know Kyle Mcarley for the first time and he works with the other cast fantasically with the adition of voice actors Johnny yong boshe and Cherami Leigh.
the reasons why Iron blood orphans is at number 4 is that I havent had the chance to finish it yet.
---
3. Aldnoah Zero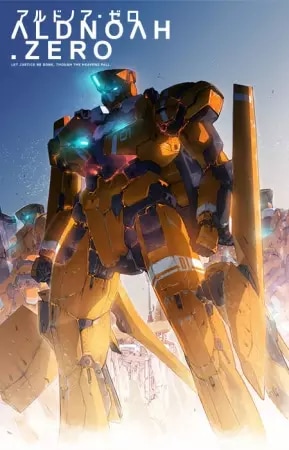 Aldnoah Zero you can say is a definate underdog for the mecha franchise but not for me! on top of Hiroyuki Sawano being the music director for this fantasic anime!
Both Max Mittleman and Zach Aguilar do fantastic as the two male leads and I was very supprised to know the voice actor for Slaine is the same voice actor for Tanjiro Kamado (demon slayer) and the fact he is the same age as me! (just a few months older…) its insane! and the fact when the two characters meet in the show they just bounce off each other fantastically.
I am in absolute love with both opening and ending sequences for this fantastic anime, the story is a definite good one and to add a beautiful girl like a princess into the mix makes it even better 😉
---
2. Code Geass
Code Geass is probably among everyone's lists, it is a 25 episode long anime with 2 seasons which has a very different spin to a general mecha anime. Without spoiling too much for the people that haven't watched this series, yet there are many reasons why code geass is my number 2
Johnny yong bosch, I have been a big fan of this man's work for years! When I heard him as the main character, he just brought it to life! Alongside Kate Higins as (CC) and Yuri Lowenthal as (Suzaku), this anime gets so much more exciting because the way their voices work with each other is just marvellous.
2, the storyline is fantastic! the characters are just great and the ending its just so tragic but ends really well, I love the spin offs and the movie that came out in 2019, it also has 2 seasons which is always a plus.
Code geass is always going to be a fan favourite.
---
1. Aquarion and Aquarion Evol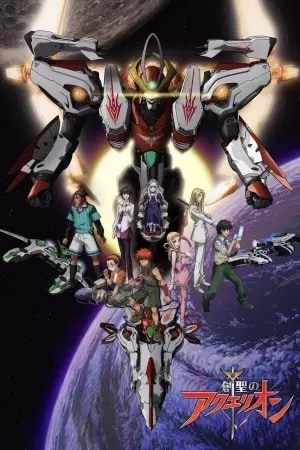 Aquarion and Aquario n Evol are both 26 episodes long.
They both have similar stories to them as Aquarion is the starting point, Evol is where we end up 12,000 years after the original anime, the stories they have created have muddled into something different but characters have similarities as main characters Amata and Mikono are reancarnations of Apollo and Silvia from the first season.
Why Aquarion is my all time favourite mecha anime above the rest? because its fantasic! the story is well done, and the characters are just brilliantly done.
Christopher bevins who plays both main characters Apollo and Amata made the whole show from his lead everyone who voiced everyone else did great in matching him.
among many reasons, The aquarion is the best in my eyes.
---