In 2007 A certian Magical Index manga came out in Japan, since then it has 25 volumes, 3 seasons of anime a movie and spin off series such as Railgun and Accelerator but why is this franchise so hard to understand you say?
the storyline is so messed up when it comes to the anime!
When you watch the Certian Magical index series that came out first you think, what a fantastic story and it's so easy to work out, and then a year later the character Misaka got an anime named 'A Certain Scientific Railgun' and then you realise that this storyline is before the first season of A Certian Magical Index!
and then thats when all hell breaks loose and let me tell you its whril wind of stuff
this is how you should watch this series if you want the proper storyline
A Certain Scientific Railgun
A Certain Scientific Railgun S
A Certain Magical Index
A Certain Magical Index 2 and A Certain Scientific Railgun T
A Certain Scientific Accelerator
A Certain Magical Index: The Movie – The Miracle of Endymion
A Certain Magical Index III
You look through the list and ask yourself why is A Certain Magical Index 2 and A Certain Scientific Railgun T together?
That's because they are both in sync with each other from what I gather, it might be too complicated to watch them like Index episode 1 and then episode 1 of Railgun, its just better to watch one series after the other and it just fills in the gaps.
And then once you're done with them you're joined by yet another side show for the character Accelerator, not that it has anything to do with the other timeline, its just a great story added onto the other great stories, but you look at the character Accelerator and his small sidekick Last order you realise there also a big part of the show too (I am so in love with the little sister and big brother relationship they develop)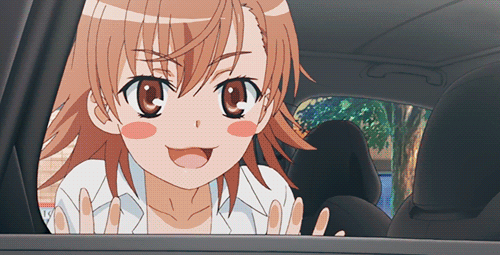 ---
When I started to watch season 3 of A certain magical index everything started to be rounded up into one season, now it is unclear as of 2021 if we're going to see another season in this franchise as A Certain Scientific Railgun T finished up just last year and from the list Railgun's third season happens way back in sync with Index's second season, it is almost as confusing as the Fate series which is another rant entirely (not ready unload the madness of that just yet…)
Dispite all fairness this franchise is a fantasic piece of art the creator has come up with, I have nothing against this series but if your a newbie and when you finally get to watch this series and your hella confused about how to watch it
And then this discussion I've made just by talking to myself (all the best people do 🤪 ) then just read this or drop a comment down below, and we can discuss together 😄
---