January 8th 1996, Detective Conan (cased closed) was released on screen, this anime has celebrated its 25th year just this year! And as of today It has reached its 1000th episode and as an anime community and it has to a very big achievement.
This April detective conan will release its 24th film that I'm so excited to see once it has its subtitles and is released.
Unfortunately with so many episodes, I have probably only watched 20% of this series but what I have watched is all 23 movies already released, and I think that is a real achievement for me 😉
If anyone isn't aware of this show ill give you a little synopsis
Shinichi Kudo (in english he was named Jimmy kudo) is a highschool detective in Tokyo, Japan and when on an non official date with his childhood sweetheart when he sees a deal go down between men in black and goes to investigate. He doesn't see one of the men's partner come up behind him and knock him out, to keep him from talking he is forced to take a drug to kill him, instead of killing him it shrinks him back into a little boy.
To keep his identity a secret, he adopts the name Conan Edagawa in relation to his love of sherlock holmes and goes to live with his Childhood sweetheart Mori, Ran (Rachel Moore) and her father, whom is a private detective Mori, Kogoro (Richard Moore).
To find the men in black he basically makes Mori, Kogoro a famous detective and in just a short time makes him The great detective even though he's a lazy drunk.
Since this isn't a review of this fantastic anime, I won't give any more details if you want to go and check it out.
This anime has some very interesting characters such as The detective boys Ayumi (amy), Genta (George), Mitsuhiko (mitch) and later on around 130 episodes Ai joins the gang, and she isn't all that she seems to be, along with Shinichi's next door neighbour Professor Agasa.
Next we have the other highschool detective but from Osaka Hattori Heji and his childhood sweetheart Kazuha Tomya and both of their fathers are high ranking police offers in Osaka.
We have the many detectives Kogoro, Ran and Conan meet on their many adventures, my favourites have to be Fumimaro Ayanokoji from the Kyoto police department and Sango Yokomizo from the Shizuoka Police District even though Inspector Yokomizo relies too much on Mori's reasoning and doesn't really think for himself as for our main Inspector from the Tokyo department Inspector Megure who used to work with Kogoro Mori gets annoyed when he's there at the scene and basically solves it for them (he basically calls Mori, Kogoro a Shinigami which translates to a bringer of death).
And with this anime being located in Japan because of the nature of the story we have many agencies (FBI, National Police Agency, CIA and MI6) apart from the storyline and produced some fantastic characters such as Shuichi Akai, Jodie Sterling and Rei Fruya.
But even if we have so many beloved characters there is the organisation who tried to Kill Shinichi who take on the names of alcohol to keep their identities a secret the main ones being Gin and Vodka and a little while later we meet Vermouth (and she's her own blog just on her own haha)
We even gone through half of the fantastic characters in this show including Kaito Kid a famous thief who even has his own show
---
There are many different cases Detective conan has gone over the years such as
The impossible cases
Kidnapping cases
Blackmailing cases
Locked room murders cases
Poisoned people cases
Attempted murder cases
Kaito Kid cases
Dying messages cases
and many, many more
If I was given the choice of my favourite cases? Well they'd have to be…
Episode 68-70, The Night Baron case
Episode 558-561, The Mansion of Death and the Red Wall
Episode Episode 779-783, The Scarlet Return
I already have my favourite 5 films here
My 5 Favourite Detective Conan Movies
When an anime goes as long such as this you wonder if it's actually wondered if it's worth it to watch it?
---
I have only watched 20% of the show already, I feel like I've accomplished in understanding this anime and the reasons behind the artist's idea and how much love he's put into the characters and the story.
At 1000 episodes you wonder if there is anything else left for this show to give?
We'll I'm not sure, but I am so excited to find out at the moment the manga is at 1047 chapters so were close to the manga, and we wonder what happens if we catch up before more chapters can be released?
Now that's something to think about 😉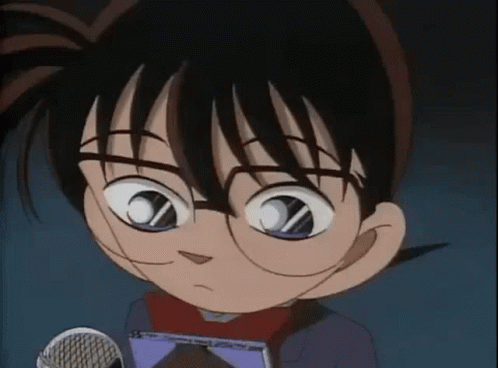 ---
Me here at Art of anime Congradulates everyone who works on this fantastic anime such as voice actors Takayama, Minami who plays conan and Yamaguchi, Kappei who voices Shinichi Kudo (he also voices Ussop in one piece!!). Koyama, Rikiya who took over from voice actor Kamiya, Akira from episode 553 as Mori, Kogoro and Yamazaki, Wakana who voices Ran.
and all of the other voice actors that make this anime great!
The studio TMS Entertainment and the producers Yomiuri Telecasting, Animax, YTV, TMS-Kyokuchi, Shogakukan.
And the creator Gosho Aoyama.
Here's to the rest of the season!