(Disclaimer!!
I will in no way try and spoil this first episode since not everyone has been able to watch it yet)
---
We got a early release of Fruits basket season 3 and I couldn't be any happier!
Funimation's ADR Director Caitlin Glass has done a fabulous job with the remake with the returning cast and brand new cast bringing the new characters that we've only met in the manga to life.
This season we meet Akito's mother Ren and flashbacks of Akito's Father voiced by Katelyn Barr and Chad Cline.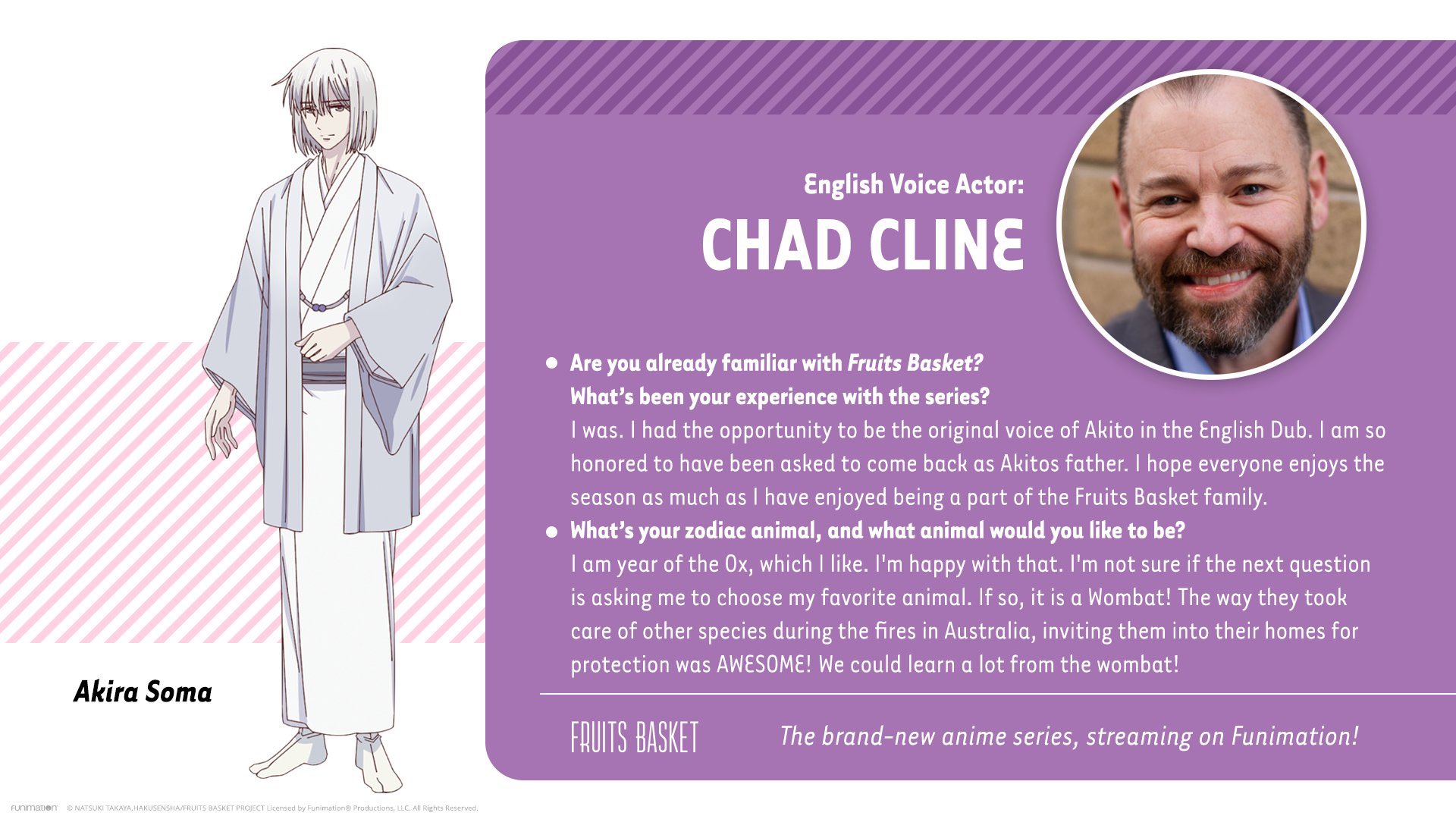 ---
Last season we left of with Kureno and Tohru talking in the park, Tohru wanted Kureno to have a copy of the video of the school play they did, Kureno returns the disk to Tohru staying he couldn't leave Akito's side because he was a she.
We learned that Kureno 's curse had been broken and because of the past many things kept him by Akito's side.
---
Season 3's episode 1 returns to the Tohru and Kureno scene in the park, they continue there talk continues and Tohru learns more about the curses and Akito's past.
If your an avid Fruits baskets fan you will know how sensitive Tohru is and the information she is told doesn't sit right with her, this episode gives you information, there is no real drastic change and that gives the rest of the season to answer the questions you have.
I'm super excited to see what the rest of the season will bring.
---