(Disclaimer!!
Please read at your own digression, I am touching on very raw subjects and respect every word written
Thank you)
Here I am re-watching the last season of Fruits Basket in order to brace myself for the final season and actually see the manga's endings.
We all think of Fruits Basket as a fantastic Supernatural/romance/slice of life anime with fantastic scenes and voice acting in both the sub and dub versions, but as I near the end of Season 2 Episode 10, I find myself relating to Fruits Basket on a personal level in more ways than one.
Unfortunately, as I turn 23 this year, I'm not sure I've ever been in love with someone other than my family, so I'm not sure I can relate to characters like Kyo and Tooru or Haru and Rin.
I'm referring to my underlying sense of self-worth, as well as the future I see myself having as the members of the Sohma family, enslaved by the curse that binds them to Akito.
The Past
Growing up in the United Kingdom was certainly not the best childhood one could ask for, but I'm confident that if I had grown up in America and gone through what I have, I would not be the same person I am now.
However, since the main story of Fruits Basket is set in Japan and its cultures, you begin to see the deeper realities about how Japanese children grow up. I believe I did some research after finding that child abuse cases in Japan reached a new high of 194,000 in 2019.
Tooru Honda, the gentle spirit, the spaciest character I've ever seen, it all adds to her charm, but what you do get to see in the newer Fruits Basket adaptation is Tooru's true past and what it was like for her growing up.
Now I bet your all sitting here reading this thinking, Is she trying to say what I think she's saying, your not half off…
Growing up, both of my parents worked, which meant I was either entrusted to someone else to look after me or I was locked in my room with nowhere to go, knowing that if I asked for support, I would never get it. Looking back, I can't say all of my accomplishments have been due to my parents' guidance; instead, it was me getting myself out of the darkness and into the light.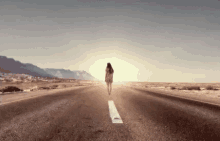 When I was 12, I became a full-time caregiver for my mother, which didn't bother me because I didn't have much of a social life, to begin with, but it only got harder when I approached my senior year of high school when my mother could barely walk without a handy cap, my brother brought trouble to our door every day, and my father left without helping us find somewhere else to live before we were evicted from our family home.
Obviously when you leave school in the UK your 16 and sometimes you don't know what you want to do with your life, When the fruits basket characters were asked to write out career forms for Parents day, Tooru wanted to work straight away, Yuki had no idea, and Kyo knew he'd never get the future he wanted or deserved.
That year, I lost my grandfather, and I'd had no idea what I wanted to be since I was 16. When I was 18, I lost my mother's cousin, who was very close to me, and she didn't even get to see me work my tail off by moving away and working for one of the UK's largest holiday camps.
I recently lost my grandmother's sister, and before she died, I was able to share with her my life goals, including the desire to collaborate with photographers and produce exhibits, as well as travel the world meeting artists who make my soul tremble.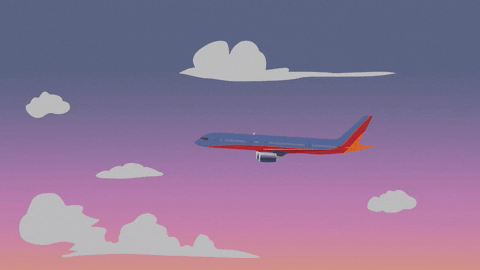 The Future
Even though I have a life goal, I am still thinking about the past, unable to look forward despite having that goal.
When I watch episodes 14 and 15, my heart breaks as I see the characters contemplate the future and the obstacles they must overcome to get there.
Tooru considers working right after high school, but those who know her know that she did so to help her mother, Kyoko. However, Kyoko is no longer alive, and Tooru has been living for herself, not that she realises it.
She supports everyone around her by making their day by smiling, everyone of the Sohma's slowly changes by knowing Tooru and knowing something other than the cruel future that awaits them with Akito.
I lived for my mother while I worked as a caregiver for her. When I graduated from high school and began college, I began to develop my own life, complete with a social life, friends, and a hobby. It was difficult to strike a balance between the two, particularly when my health began to deteriorate.
I moved away when I was 18, leaving my mother to fend for herself, and she still doesn't like it four years later, and I'm still guilty about it. So when I hear Akito talking to Tooru about how their lives belong to him, it brings up so many emotions in me that I feel compelled to confront them. I've begun counselling and it's really helping.
Hearing that my father believes I will fail in life, that I will be a disappointment, and that I will amount to nothing, I honestly believe that is true for the most part, but ever since I've started to think differently, just as Yuuki has taken on the position of Student Council president, we've both tried, stumbling through days at a time.
---
As Season 3 approaches, I'm really excited to see things unfold as Shigure likes to say. Even though Fruits basket brings up so many of these feelings I definitely know that the show is bringing out the emotions to make it a fantastic anime.
---
Thank you for reading!