Kemono Jihen! Funimation recently dubbed the series, and we have voices of Patrick Seitz and Madaline Morris as the two main characters
Ajia-Do Studios, which gave us anime-like, How Not to Summon a Demon Lord, Ascendance of a Bookworm and Izetta: The Last Witch. it released in Winter 2021.
Kemono Jihen is one of the strangest anime's I've watched this year, and here provides some insight and my first impression of the first episode.
---
Synopsis
Kohachi Inugami, a detective who specializes in the occult, arrives at a remote village in the Japanese countryside, tasked by a hostess at a local inn to investigate a string of incidents involving rotting and mutilated livestock corpses that have been appearing for seemingly no reason. While surveying, Inugami notices a peculiar young boy working in the fields. Evaded by his peers and called "Dorotabou" for his stench, the young farmhand is surprised that anybody would take an interest in him.
Inugami, piqued with curiosity, enlists Dorotabou in helping him with the investigation, despite scorned looks from the villagers. Unbeknownst to Dorotabou, this investigation will reveal a strange new world to him—one of the beast-like entities known as Kemono existing in tandem with humans—along with breathing new purpose into his previously empty life.
[Written by MAL Rewrite]
---
Review
The Episode starts off slow, young boys are walking home from school gloating to one boy, picking on a small boy named Dorotabou who is doing something in the fields
it kinda reminded me a bit about My hero when Bakugo and Midoriya were kids and the others would favor the cool kid because of what he had and the others didn't (this was no different than that) which reminds me how much I want to teach my future niece or nephew that never think less of themselves.
anyways
The boys talk about the man coming from Tokyo
This guy arrives in the village (named Inugami) to take on a job from the land lady of the local inn, local livestock are turning up mutilated and this guy is here to help!
When arriving at the inn he comes across Dorotabou, and becomes interested in him.
After being served by the Inn's son he asks the Hostess if Dorotabou would serve him instead, this makes the boy angry at the other
After asking Dorotabou a couple of questions finds out nothing else will happen for a couple of days, after a taking a liking to the boy, Inugami decides to spend his days helping Dorotabou with the chores.
Inugami asks Dorotabou about his necklace, he explains that his parents gave it to him, he has never met them and thinks their probably dead, Inugami corrects him and explains, they are most probably alive, and asks him "Would you like to meet them?"
On the night in question, the inn's son gets angry at Dorotabou for stealing the glory from him
He begins to rip the necklace from him, and dorotabu starts fighting back when this happens
The young boy runs away and Inugami explains to Dorotabu what he is and that he isn't alone, this is when things got totally weird and I understood nothing of the explanations
Dorotabu is scared and thinks he's the reason the livestock is dead and Inugami says it isnt him but he knows what is, dorotabu explains that the boy from earlier was in the woods and that they had to find him before the thing did.
and then the fight scene happened, IT WAS SO COOL
it was some next level shit im telling ya
as for the ending I was not expecting what happened at all
---
Watch or Drop?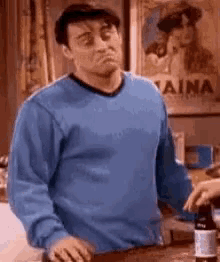 Unfortunately even though the fight scene was really cool, I couldn't get much information out for the first episode, I think because mainly I didn't understand.
But I will be continuing for a few more episodes to see whether it is truly worth the watch
---
If you want to read more from me, don't hesitate to search under blog for my most recent posts or look below for some more posts. Please consider purchasing a KOFI or making a donation to support The Art Of Anime site. You can also show your support by liking or sharing this post