As one of my favorite anime's end and the guy gets the girl, I wondered which are my favorite Couples and ships
Small disclaimer: This is in now way rated from 1 to 10 its just counting all of them.
so here you go!
---
1. Couple: Kyo and Tohru from Fruit Basket
The remake is finally finished and I defiantly cried into my dinner while watching the final episode.
We knew back in the day when we watched the original that we weren't getting the whole story so people went to read the manga and ending up spoiling it for all of us by telling the voice actors that they are both married.
Watching the love between these two grow was a definite privilege to get a story such as fruits basket, to me it is one of the greatest anime's of all times.
Natsuki Takaya is simply a great manga artist
---
2. Couple: Usui and Misaki from Maid Sama
Usui and Misaki, even though only having one season they deserve a round of applause as I have read the manga because I see no new season in the near future.
it's actually quite a funny and sweet relationship between Usui and Misaki but it's nice that he keeps her secret that she is a maid, at the end of the season, they confess that they like each other.
Since Maid Sama came out quite a while ago so Takumi and Ayuzawa are a couple anime lovers know and love.
---
3. Ship: Ash and Eiji from Banana Fish
Banana Fish came out in 2018 and Ash and Eiji became the talk of the town slowly taking over the ship of Yuri and Viktor.
These two are adorable and their story was very tragic but it was lovely to see the two friends connect, and I was not ready for the ending they gave us, these two deserved better.
---
4. Couple: Asuna and Kirito

from Sword Art Online
Kirito and Asuna are a well-known couple in anime, even though many people hate on sword art online, I actually like it and in turn, I love these two as Partners, Husband and wife and Boyfriend and Girlfriend, these two are just the cutest pair ever!!
---
5. Ship: Natsu and Lucy from Fairy Tail
NATSU AND LUCY have always been in my heart ever since I first started watching fairy tail back in the day, these two were the main act and will forever be in my heart!
---
6. Ship: Gajeel and Levy

from Fairy Tail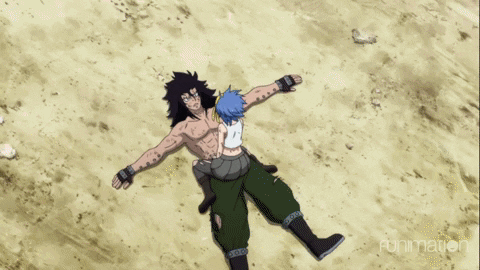 These two became a couple at the end of the final season but they aren't considered official in the eyes of the author, Gajeel confessed his love to Levy as he thought he was dying, these broke my heart watching them two drift apart.
There reunion was very beautiful
---
7. Ship: Kogami and Akane from Psycho-Pass
These two are an unusual pairing for the anime community but Kogami and Akane were a very good pair when working together.
Throughout the season Akane slightly changes as she gets closer to Kogami, sometimes we asks ourselves, was it healthy for Akane to meet Kogami in the first place, I say no but when shipping them together, I'd say they are the most adult pairing I've shipped.
---
8. Couple: Takeo and Rinko from My Love story
I hate pure romance anime's but there is something about my love story that there is still humanity left in the world for the oddest couple to become one of the best love story's out there for me.
If you haven't watched this series yet, Go do so!!
---
9. Ship: Soul and Maka

from Soul Eater
Maka and Soul. Weapon and meister.
Their wavelength must be in sync to work together so in some ways there is some level of commitment between them both.
they worry about each other, there are scenes I could watch over and over again as they protect each other from evil, They are concerned for each other, as they are connected I would have loved for them to be together in the end.
---
10. Couple: Naruto and Hinata from Naruto
Need I say more.
The more I watch Boruto episodes, I see Hinata support Naruto even though he's never around or misses the children's birthdays.
they support each other in many ways and I will continue to support them for just as long I see them on the screen.
---
If you want to read more from me, don't hesitate to search under blog for my most recent posts or look below for some more posts. Please consider purchasing a KOFI or making a donation to support The Art Of Anime site. You can also show your support by liking or sharing this post