Hello Ladies and Gentlemen!
Welcome to Art of Anime
It's been a while since I sat down and wrote something about myself as an anime otaku, and one of the most common questions I get as an anime fan is, "Do you watch anime in Sub or Dub?"
If you know me or have been here for a while, you know that I enjoy watching dub. I've been doing so since I was 16 years old, and I've seen 95 percent of the anime on my list in dub.
Ouran highschool host club
Highschool dxd
Tokyo Ghoul
Black Butler
Since Covid, America's inept president has done little to assist his population, so when the pandemic struck, our favourite dubbing studios, such as Funimation, were forced to close their doors and work from home, and dubs began to arrive slowly and infrequently for us to watch.
When new anime came out, I took it upon myself to start every new anime in sub, and if I didn't like it, I'd have to wait a long time for the English dub, so I took it upon myself to start every new anime in sub, and if I didn't like it, I'd have to wait a long time for the English dub.
or so I thought.
Just recently I have found myself watching more sub than dub and then when the dub does come out I'm sitting there and I'm like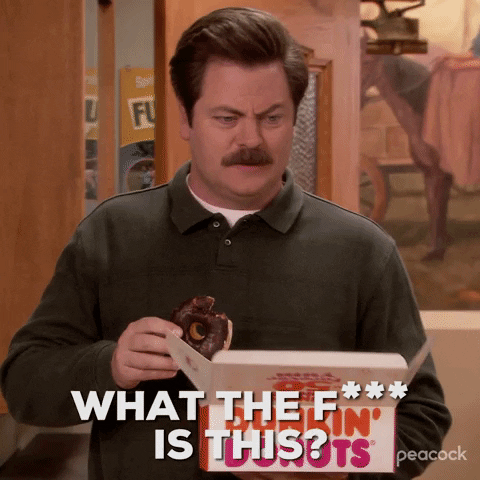 The Fall 2020 Collection, and then from then on I think 99% of the season from then on I continued watching anime in sub because when the dub came out, I felt like because american's were working from home, the quality wasn't as good ( I just want to say even though the quality wasn't good, I thank every single person working for funimation, bangzoom and aniplex for the wonderful work they do).
They chose to dub the second season of The Irregular of magic high school and I asked myself WHY!! . Why dub the second season when you can dub the first, and then I heard a sneak peak and I instantly wanted to throw my phone at the screen!
The Irregular of magic high school is one of the anime's I can watch so many times and not get bored off, I was so happy when season 2 came out and then they dubbed it and ruined it (sorry not sorry)
More anime's came out that season like Yuukoku no Moriarty, Noblesse, Jujutsu Kaisen ect and I can honestly tell you, I loved every second of this season.
Both Noblesse and Jujutsu Kaisen were dubbed, and when I compared the dub and sub versions, I preferred the sub. Not that the dub in Jujutsu Kaisen was horrible, but I preferred Nobara's voice in sub to her dub voice.
However, the sub was shockingly terrible when it came to Noblesse. Horimiya came out in Winter 2021 and I must say I absolutely loved the sub, it was a true masterpiece and was easily my favorite of the season but then they starting dubbing it, I just never went near the dub (it was terrible and again sorry not sorry)
---
The title of this blog was 'Am I slowly leaning out of Dub and into the world of Sub?'
I think my tastes are changing as I get older, but I don't think I'll ever stop watching anime since you can learn a lot more than you think.
Although dub will always hold a special place in my heart, I will continue to watch my current series in sub for the time being.
Here are some anime I'd rather watch in sub than dub
Irregular at Magic High school
Jujutsu Kaisen
Nobelesse
Horimiya
Haikyuu
Shokugeki no Soma
---
I would love to get people's thoughts on this matter so please comment bellow!
If you want to read more from me, don't hesitate to search under blog for my most recent posts or look below for some more posts. Please consider purchasing a KOFI or making a donation to support The Art Of Anime site. You can also show your support by liking or sharing this post