Hey there! Didn't think you'd hear from me so soon? well…
I recently just finished the third series Hanma Baki: Son of Ogre and I absolutely loved it!
In celebration of the third part, I thought I'd share with you my 10 favourite Baki Characters.
Let's go!
---
10. Yujiro Hanma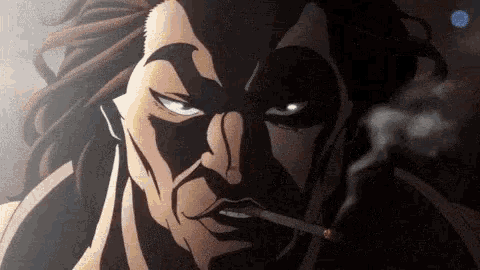 The ogre himself is my least favourite Baki Character, Yes the man is impressive since he probably is the strongest man in the world besides his son Baki and Mr Unchained.
But! He's a total douche and I just don't like him
---
9. Jack Hanma
Jack Hanma Baki's older half-brother and Yujiro's firstborn, coming in at number 9 only because he's not really seen much within the new Baki seasons and I haven't watched the original series.
This is why he's at the bottom of my list, Unlike the others, he gets his strength from steroids and In my case, that's just cheating!
So he's staying at Number 9 indefinitely.
---
8. Doyle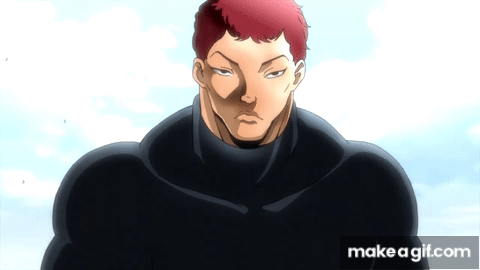 Doyle is my only favourite character of the Death Row Inmates and here's why.
One: His dub voice is Johnny Yong Bosch, I love this guy and his Doyle was fantastic and his Japanese voice Takehito Koyasu (his voice makes my body tingle and my heart flutter)
Two: He wasn't strong and managed to get the drop on Unchained (that scene was hilarious)
Three: He was actually a half-decent man In the end even if he did turn tails and run away.
---
7. Doppo Orochi
This man lost his fucking hand! and even then he carried on, even when his face was blown off, he carried on, there is no stopping the god of war!
Doppo Orochi is one of the most courageous characters and I like him for it
---
6. Kaoru Hanayama
This guy was the first guy to take on the creepiest character ever Spec. Despite he is 15 YEARS OLD! He's super powerful and I do love a good Yakuza 😉
Out of Most of all the fights I loved Hanayama vs Spec.
---
5. Kozue Matsumoto
You might be thinking why is Kozue here? she wasn't a fighter? well, she somewhat fought Hanayama for her right as a woman, she knows she ain't strong but still kicked that dude without any hesitation.
She's a strong woman even when she was kidnapped by Sikorsky and Yujiro and she was even willing to fight Ryuukou Yangai to protect Baki, that's why she's in my top 5 Baki characters.
---
4. Jun Guevara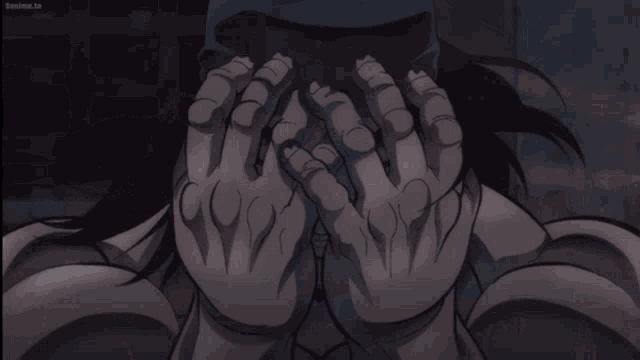 Jun is considered the second strongest in the new season and seeing his fight against a certain someone I believe it.
If you haven't watched the new season yet then you need to because he is a very interesting character and I'd love to see him in the near future!
---
3. Kaioh Retsu
Besides Baki he is one of the most half-decent men In this series, He is powerful, strong and I honestly love his honesty and decency.
If one other man didn't exist Retsu would be my number two
---
2. Biscuit Oliver (Mr Unchained)
The freest man in the world, Biscuit Oliver also known as Mr Unchained was honestly my favourite character but because of one other character, he sits out at number 2.
James C Mathis III who voices his dub voice does a fantastic job! despite James only voicing a few anime characters and a lot of animation characters but his Unchained voice was one of the best in the dub.
Biscuit Oliver will always be number two in my heart.
---
1. Baki Hanma
The boy that needs no introduction, the main character Baki Hanma is my main boi
If Baki wasn't who he was then Oliver would be my number 1 character in the show, He cares for his dog (I am a very big dog lover), he treats his woman right and he's always improving his fighting and strength, he just wants to beat his old man… I can definitely relate to that
---
And there you go my top 10 current favourite Baki characters!
who's your favourite? pop a comment down below 🙂
If you want to read more from me, don't hesitate to search under blog for my most recent posts or look below for some more posts. Please consider purchasing a KOFI or making a donation to support The Art Of Anime site. You can also show your support by liking or sharing this post