Rating: 9/10
Episodes: 11
Source: Manga
Genres: BL, Drama, Slice of Life, Romance
Premiered: Summer 2019
---
Synopsis
Tightly clutching his Gibson guitar, Mafuyu Satou steps out of his dark apartment to begin another day of his high school life. While taking a nap in a quiet spot on the gymnasium staircase, he has a chance encounter with fellow student Ritsuka Uenoyama, who berates him for letting his guitar's strings rust and break. Noticing Uenoyama's knowledge of the instrument, Satou pleads for him to fix it and to teach him how to play. Uenoyama eventually agrees and invites him to sit in on a jam session with his two bandmates: bassist Haruki Nakayama and drummer Akihiko Kaji.
Satou's voice is strikingly beautiful, filling Uenoyama with the determination to make Satou the lead singer of the band. Though reticent at first, Satou takes the offer after an emotional meeting with an old friend. With the support of his new friends, Satou must not only learn how to play the guitar but also come to terms with the mysterious circumstances that led him to be its owner.
[Written by MAL Rewrite]
---
Review
Given is a Japanese yaoi/shounen-ai manga series written and illustrated by Natsuki Kizu. The manga has been serialized in the bi-monthly manga magazine Cheri+ since 2013 and was adapted into an audio drama in 2016. Given premiered in the summer of 2019 and was bought to us by Lerche studios who gave us Assassination classroom, Welcome to the Classroom of the Elite and Danganronpa: The Animation.
Story
Ritsuka Uenoyama began to notice that his favourite pastimes, playing the guitar and basketball, were getting monotonous. When he comes upon Mafuyu Sato, who is clutching a damaged guitar, he resolves to repair it. Mafuyu gets utterly enamoured with Uenoyama the minute he finishes repairing the instrument. Hearing Mafuyu sing, on the other hand, left a lasting effect on him.
Asking Mafuyu to Join the band Uenoyama is in along with university students Haruki Nakayama and Akihiko Kaji, the boys go on a journey of music Ritsuka discovers that Mafuyu's guitar belonged to Yki Yoshida, Mafuyu's childhood closest friend and boyfriend who committed suicide. The band begins writing music in preparation for a public performance, but Mafuyu is unable to compose the song's words.
---
Characters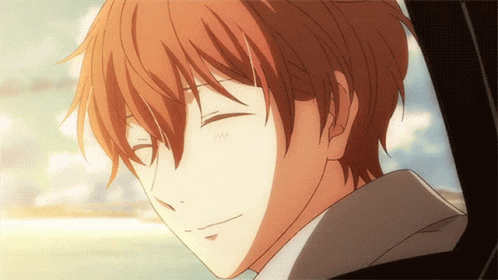 Mafuyu Sato, along with Ritsuka Uenoyama, is one of the major characters. He goes to the same school as Uenoyama and in time to found to have a fantastic singing voice. developing an emotional attachment to Uenoyama ever since he requested him to repair his guitar during their first meeting. Mafuyu has a Pomeranian named Kedama, who is nine months old.
Mafuyu is thought to be a quiet, introverted, and restrained person. He has difficulty expressing himself and engaging with others, leading him to remain mute and even leave or run away from situations. When it comes to his band, he is very attentive, from paying attention to how they play to taking on a part-time job and being serious and devoted to it. He is a quick study when it comes to his musical abilities.
Mafuyu demonstrates a simple manner of communication and a tendency to take certain things literally. What breaks my heart is that without being pushed by the band and Uenoyama to face his feeling of losing the person close to him and producing a song about it.
Ritsuka Uenoyama is one of the major characters in the anime series Given. He is a high school kid who, despite his age, is an accomplished and determined guitarist. Ritsuka is proven to be a polite and compassionate person to people around him, yet he may grow upset and lash out at times. He also has a habit of falling asleep in class and declining basketball practice during breaks in order to find a place to snooze, yet he is extremely dedicated to his band. Uenoyama is probably one of the most innocent characters I've ever come across, Until Mafuyu came along he didn't know much about being in love or actually knowing the means to date someone and I love the character development throughout the series.
Akihiko is a scary-looking yet friendly person who has shown himself to be extraordinarily observant towards people, noticing right away that Ritsuka was strangely bringing someone back and subsequently comprehending why. Akihiko is usually forthright in expressing his opinions.
Akihiko is immensely popular with women, and he is renowned for being a womaniser, for which he is occasionally reviled. He is highly passionate, yet he is not very good at romance or courting the person he truly cares about. Akihiko is regarded as a hothead who can also be manipulative and selfish, neglecting the sentiments of others. In fact, he considers himself to be unjust and a terrible brat. What I can see within Akihiko's cold exterior he is hurting inside, there was an episode within the story where you see his backstory you know that he doesn't intend to hurt anyone.
Haruki is a kind person with a pure heart. In both his relationships with others and when playing bass guitar, he is easygoing and cheery, occasionally humming. Haruki enjoys treating his friends, especially Akihiko, since he is kind, sensitive, and caring to people he loves. He can be timid at times, blushing when charmed or caressed by Akihiko, who, according to Yatake Koji, finds his emotions adorable. When it comes to his band, he is supportive and industrious, serving as a mediator in Ritsuka and Mafuyu's quarrels and marketing the band online. Haruki, on the other hand, appears to be self-conscious about himself and his musical abilities in comparison to the other members of the band. Haruki, who is extremely sensitive, attempts to mask his genuine sentiments and emotions (such as despair or rage) beneath friendly smiles. I love that Haruki is the most kindhearted out of the whole cast, I almost feel sorry for him.
---
Voice Acting
Lerche studios did a wonderful job casting this fantastic cast, and despite the fact that Shougo Yano hadn't really voiced a character much before, he nailed the part of Mafuyu. Takuya Eguchi, who will shortly be portraying Loid Forger in Spy X Family in April this year, beautifully played Akihiko, and I could constantly sense the fun and ridicule in his voice. Masatomo Nakazawa has only voiced supporting characters in Haikyuu and DRAMAtical Murder, Yumma Uchida is another great voice actor who voiced our favourite Zodiac Kyou Soma and it was really nice to see him voice something completely different in terms of a boys love anime, all of them pair fantastically together and bounce off each other well.
---
My Opinion
I've watched a lot of BL series and read a lot as well; my all-time favourites are Junjo Romantica and Sekai-ichi Hatsukoi, which I discovered before watching Yuri on Ice in 2016 (which I know isn't technically a BL series, but we all saw it 😉 ).
I was wondering whether I'd ever find something to top this great Boy love story, and then I did, and it was named Given. Given in the summer of 2019 I watched every week because every episode would get me hooked for wanting more, Obviously Given wasn't the best anime during that time but it defiantly itched my scratch of being a secret Fujoshi (shh it's a secret 😉 )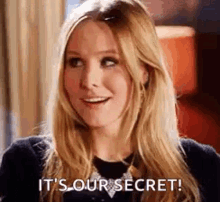 Given wasn't without its issues though, Lerche probably isn't the best at the animation and the character design vision of the characters in the manga but they did their best, the one thing I will say is that the humour wasn't all that funny…
When it came to the music of this show, you couldn't stop the tears from falling. I mean, every time I find myself listening to Fuyu no Hanashi, which roughly translates to 'A winter story,' a story of love and loss, and when paired with the anime's background, it defiantly makes you think and cry a little bit more. For example, I found myself genuinely appreciating the opening and ending, which were both defiantly well chosen. Given maintains a good pace throughout its eleven episodes, The plot moves slowly, but each step takes you closer to a satisfying conclusion. The aftermath is handled brilliantly, and the characters evolve on the audience with each episode.
If you want a good love story that isn't between a boy and a girl and to listen to some really good music along with feeling a thing or two, then Given is the anime for you!
---
If you want to read more from me, don't hesitate to search under blog for my most recent posts or look below for some more posts. Please consider purchasing a KOFI to support The Art Of Anime site. You can also show your support by liking or sharing this post.