Rating: 10/10
Episodes: 12
Source: Manga
Genres: Drama, Slice of Life
Premiered: Fall 2021
---
Synopsis
Second-year high school student Yatora Yaguchi is a delinquent with excellent grades, but is unmotivated to find his true calling in life. Yatora spends his days working hard to maintain his academic standing while hanging out with his equally unambitious friends. However, beneath his carefree demeanour, Yatora does not enjoy either activity and wishes he could find something more fulfilling.
While mulling over his predicament, Yatora finds himself staring at a vibrant landscape of Shibuya. Unable to express how he feels about the unusually breathtaking sight, he picks up a paintbrush, hoping his thoughts will be conveyed on canvas. After receiving praise for his work, the joy he feels sends him on a journey to enter the extremely competitive Tokyo University of the Arts—a school that only accepts one in every 200 applicants.
Facing talented peers, a lack of understanding of the fine arts, and struggles to obtain his parents' approval, Yatora is confronted by much adversity. In the hopes of securing one of the five prestigious spots in his program of choice, Yatora must show that his inexperience does not define him.
[Written by MAL Rewrite]
---
The Story
The narrative begins with a brief introduction to the main character, Yatora Yaguchi. Yatora is intelligent but spends his time with his friends since he is unsure of what he wants to do with his life; he smokes and goes out late with his friends.
He meets Yuka and Mori-senpai during his second year, who expose him to the world of art. After witnessing Shibuya early in the morning, he chooses to paint a blue picture of Shibuya and discovers the thing he wants to do for the rest of his life. He falls in love with art after discovering it and decides to join the Tokyo University of Arts at the end of his second year.
Needing a running start Yatora joins a cram school dedicated to the arts where he meets Haruka Hashida, Maki Kuawana and Yotasuke Takahashi who also want to pursue a career in art and all have their own style and thoughts towards the arts but even if this anime solely focused on the art and the journey Yatora took through his third year the anime focused on some very emotional topics when it comes to Japanese society.
Blue periods episodes are very smoothed out and bring out the emotion in most of the episodes, you don't realize how much love the anime before it's too late.
---
Characters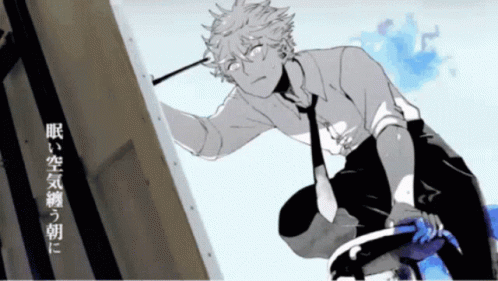 Although Yatora appears to be diligent and collected, there is an uneasy aspect of him that emerges when he begins to create art. He has an outgoing personality and can readily comprehend what others are searching for in a relationship, changing himself to suit everyone around him. As a result, he tends to suppress his own feelings and desires. Yatora depends heavily on his practised social skills anytime he is in a stressful or new scenario, but when he is caught off guard or can't maintain his collected demeanor, he has an emotional outburst, which frequently results in him sobbing and speaking more honestly. Yatora is exceptionally harsh on himself, holding himself to high standards while continually undervaluing his own effort and comparing himself to others, which overwhelms him. While comparing himself to others, he respects and admires the art created by others around him.
I definitely felt an emotional connection with Yatora as a character; as a student currently studying the arts in a medium other than painting/drawing, I have doubts about my own abilities; I admire the courage it took for him to start from scratch when everyone else around him had been involved in art for a long time. I like watching his character develop as the episode continued; as he grew, so did his art, and I enjoyed his interactions with Yotasuke, Kuwana, and Hashida.
The reason I only talk about Yatora is that after watching this show I really felt like he was the only main character and everyone else is only supporting.
---
The Voice Acting
With Netflix taking the dub on. Johnny Yong Bosch was a fantastic choice for main character Yatora, just as he was an excellent choice for Bamm (Tower of God) and Makato (Free!) and It was great to hear Todd Haberkorn return to anime as I felt him slip from the limelight for a short while and also the fantastic rising star that is daman mills.
Everyone did a fantastic job on this anime also the Japanese cast I've only really heard from the trailer.
---
My Opinion
Only two previous anime's have I conquered in a matter of hours, and Blue Period has now joined that list. As an art and design student, I believe my perspective on this anime was swayed more. I have a strong connection to the blue period because I definitely experience the anguish of Yatora's sentiments, of not feeling good enough about our creations. The Anime focused on some very emotional topics when it comes to Japanese society and two episodes were dedicated to a very taboo topic and it gave the show some much depth.
I was glued to my screen the entire time, mesmerised by how much art can mean to someone and drive them to strive to be better; something about being a creative person allows our work to flourish, and every time Yatora improved, you can see it in his work and determination; I believe that if you study the arts, you will appreciate this show a little more than others.
---
If you want to read more from me, don't hesitate to search under blog for my most recent posts or look below for some more posts. Please consider purchasing a KOFI or making a donation to support The Art Of Anime site. You can also show your support by liking or sharing this post.