Hey there guys it's been a hot minute huh?
Not that Long ago I was talking to my friend about my choice for wifu's and Husbando's and I realized my list has changed slightly especially my number one for Wifu has defiantly changed.
So Let's get started, shall we?!
---
1. Nobara Kugisaki
This lady stole my heart the minute I started watching Jujutsu Kaisen back in 2020. I love Kugisaki so much, she's a self-assured and outspoken young woman with a strong personality. Above all, Nobara is determined to be loyal to herself no matter what. She takes great satisfaction in being both a gorgeous girl and a fierce combatant, refusing to be swayed by anybody.
Because of this, she's jumped on the top of my list for 2022
---
2. Maki Oze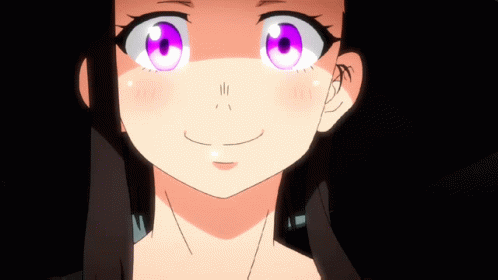 Maki remains on my list, but has been pushed down a number. Maki is a hopeless romantic at heart, despite her cool and determined façade when on task. She is also incredibly polite to her teammates and those she meets for the first time. Though she is a kind-hearted lady, she has the exterior of a strong warrior, easily defeating both Shinra and Arthur, both Third Generations, in a battle without hesitation. Despite her unwillingness to harm others, when pressed, she will mercilessly murder and dispatch opponents with ruthless efficiency in order to defend herself and people she cares about.
This is the reason Maki is a wifu I'd never forget
---
3. Nico Robin
A Recent addition to my list, but, she deserves a place on this list. I have recently been catching up with One Piece and my love for Nico Robin has grown once again. Robin is the calmest member of the Straw Hat Pirates, and he is rarely seen acting comically. She respects Luffy more than the rest of the crew, even when he acts rashly, to the point that she laughs at his pranks. She, along with Zoro, is one of the members that wholeheartedly supports Luffy's decisions. Nico Robin is generally reading and researching information from the areas they visit. In everything, she is intelligent and patient. Robin is an archaeologist and historian who desires the comfort and freedom to investigate the world's secrets as a result of her background on the island of academics.
With having similar likes is why Nico Robin is an excellent wifu candidate
---
4. Yumeko Jabami
Yumeko Jabami, the obsessive gambler, is impossible not to like. Her sweetness is contagious, and her desire for a high-stakes gamble is terrifying, but it doesn't stop me from having a serious crush on her. No, it does not. She prefers high-risk wagers in gambling, even when she has nothing to rely on but chance. Though this might occasionally result in her losing, she is emotionally unfazed by the outcome; she merely exploits her losses or winnings to fuel her gambling habit. And that is why she stays on my list.
---
5. Jolynee Cujoh
Part 6 came out the end of last year and May the reign of Joseph Joestar come to the end and the latest Joestar or should I say Cujoh takes his place. Jolynee is a strong and cool girl. She's self-assured and independent, and she inherited her father's determination and badassery. Long live the reign of Jolynee Cujoh
---
If you want to read more from me, don't hesitate to search under blog for my most recent posts or look below for some more posts. Please consider purchasing a KOFI or making a donation to support The Art Of Anime site. You can also show your support by liking or sharing this post.