Hello there! Miss me because I missed you. A lot has happened in the last month, I finished my 2nd year of university, I changed from part-time work to full time but this summer I actually get days off haha.
This season we get Spy x Family, and I am thoroughly enjoying it, When I first heard that it would be animated I went to reading the Manga and here is this post of my impressions of the Spy x Family's Manga https://artofanime1998.wordpress.com/2021/11/08/manga-discussion-spy-x-family/
---
Synopsis
For the agent known as "Twilight," no order is too tall if it is for the sake of peace. Operating as Westalis' master spy, Twilight works tirelessly to prevent extremists from sparking a war with neighboring country Ostania. For his latest mission, he must investigate Ostanian politician Donovan Desmond by infiltrating his son's school: the prestigious Eden Academy. Thus, the agent faces the most difficult task of his career: get married, have a child, and play family.
Twilight, or "Loid Forger," quickly adopts the unassuming orphan Anya to play the role of a six-year-old daughter and prospective Eden Academy student. For a wife, he comes across Yor Briar, an absent-minded office worker who needs a pretend partner of her own to impress her friends. However, Loid is not the only one with a hidden nature. Yor moonlights as the lethal assassin "Thorn Princess." For her, marrying Loid creates the perfect cover. Meanwhile, Anya is not the ordinary girl she appears to be; she is an esper, the product of secret experiments that allow her to read minds. Although she uncovers their true identities, Anya is thrilled that her new parents are cool secret agents! She would never tell them, of course. That would ruin the fun.
Under the guise of "The Forgers," the spy, the assassin, and the esper must act as a family while carrying out their own agendas. Although these liars and misfits are only playing parts, they soon find that family is about far more than blood relations.
[Written by MAL Rewrite]
---
Animation
SpyxFamily isn't the first or last anime to have two studios working on it; in the case of SpyxFamily, both Wit Studios and CloverWorks have a long history of producing popular anime, and SpyxFamily is no different.
I wasn't shocked to enjoy the animation, especially when it came to face expressions, especially Anya's, after reading the manga and seeing the teaser for the first time. (If you've read the manga, you'll understand what I'm talking about.)
---
Voice Actors
Takuya Eguchi (Shuuji Hanma, Tokyo Revengers) was cast as Agent Twilight, better known as Loid Forger, when SpyxFamily was initially announced for release this year. Takuya is a well-known and talented voice actor who has appeared in over 110 anime roles. Takuya is one of my top ten Japanese seiyuu.
Later, it was revealed that Yor and Anya will be voiced by Saori Hayami (Shinobu Kocho, Demon Slayer) and Atsumi Tanezaki (Chise Hatori, The Ancient Magus' Bride).
I'm a huge admirer of Saori and have heard her voice in a lot of characters. I simply adore her, and I can always hear her voice when I read Yor in the manga, which is always a wonderful thing. However, I haven't heard much of Anaya's voice actor Atsumi, but her voice acting is just great! 'So Exciting' has to be my favourite line.
Just recently, Crunchyroll announced it would be dubbed. Alex Organ was cast as Agent Twilight and how I think Alex was an excellent choice, both Megan and Natalie who were cast as Anya and Yor wouldn't have been my first choice.
This is why I will continue to watch SpyxFamily In Japanese, but choosing whether English or Japanese is up to you!
---
Episode Pacing
Now you've heard me talk about all the great things about this anime, Now to go to something that could be improved, The Episode Pacing.
You can call this review biased if you want, but I guess I just wanted it to be perfect, the pacing is too different to the pacing of the manga, even though Yuri's arrival matches up, the episode where twilight watches Anya at school is too early.
I hope it slows down a bit, there are some good scenes in the manga which I hope to see on the screen.
---
Continue to Watch?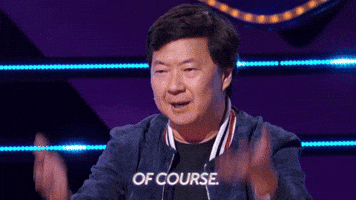 I'm going to keep watching this, and I'm going to keep reading the manga because I'm curious to see how far the anime will go for those who haven't read the manga and are going in blind.
SpyxFamily is an amazing animation, and I'm delighted it got made into an anime
---
If you want to read more from me, don't hesitate to search under blog for my most recent posts, or look below for some more posts. Please consider purchasing a KOFI or making a donation to support The Art Of Anime site. You can also show your support by liking or sharing this post