Rating: 7/10
Episodes: 12
Source: Manga
Genres: Comedy, Romance, Psychological, Seinen
Premiered: Winter 2019
---
Synopsis
At the renowned Shuchiin Academy, Miyuki Shirogane and Kaguya Shinomiya are the student body's top representatives. Ranked the top student in the nation and respected by peers and mentors alike, Miyuki serves as the student council president. Alongside him, the vice president Kaguya—eldest daughter of the wealthy Shinomiya family—excels in every field imaginable. They are the envy of the entire student body, regarded as the perfect couple.
However, despite both having already developed feelings for the other, neither are willing to admit them. The first to confess loses, will be looked down upon, and will be considered the lesser. With their honor and pride at stake, Miyuki and Kaguya are both equally determined to be the one to emerge victorious on the battlefield of love!
[Written by MAL Rewrite]
---
The Story
"First you fall in love, then you confess it and find it returned in full, ask anyone and they will say this is a wonderful thing, but they are so very wrong, even with the cutest of couples there are more dynamics at work, there is the one who rules and one who serves, a winner and a looser, if you wish to live a noble life you must not be the loser, Love is war!" -Episode 1
Kaguya sama is a 12-episode anime series that premiered in the winter of 2019.
It has the potential to be one of the best romantic comedies in the last ten years, and after watching the first season, I believe that is very likely.
We know that the story revolves around Kaguya and Miyuki's story and the people they know, but if that's the case, can we give all the credit to them?
If you just had the series with just them two juking it out every 10 minutes It would really boring and That's where the show's narrator comes in; he describes it for us. Halfway through the season, I was still debating whether making the narrator translate for us was a good idea, whether I saw the meaning in it. And by God, as much as I enjoyed this anime, I doubt it would have been half as funny as it was portrayed.
Every episode features three fights between the two main characters, but even though it begins with only them two, the other characters join in, making the episode even more hilarious.
As the series goes on you see relationships between characters develop and It isn't until episode 9 that I saw anything remotely knew in story as things happen.
I always asked myself why Psychological was one of the genres attached to this show, yeah they do try and outsmart each other and play mind games but It wasn't until episode 11 rolled around that I fully understood.
The Last two episodes were slightly different to the rest of the series and in all retro respect it actually did something for the way season 2 might start, they gave us hope that one day that these two characters get together someday…
---
Characters
Kaguya is Vice president of Shuchiin Academy, her family is one of the richest families in Japan, despite this Kaguya can be child when she wants to be. On the outside shes a very defined lady that holds the Shinomiya name, she can also show a scary side and to people like Ishigami who is literally scared of everyone.
On the inside she is a sweet loving young lady, she hates not having the opportunities that other children get and that might be as trivial as walking to school on her own as there is an episode where she helps a young girl get to school as she is scared to walk alone.
She also gets jealous of Chika even though they've been close friends since middle school.
Despite being in High regards she has no idea what love actually is but is too proud to let herself confess, in her world, the men should confess to the women, but knowing this in her heart she thinks 'her first time' was kissing somebody which was misinterpreted when talking about it with her fellow council members and mentioned her new born nephew and it just creeped everyone out.
It defiantly shows that she is in love with Shirogane but always finds ways to rub him the own way and try and strike a rise out of him, in the end she either wins or looses her battles which is the whole basis of the story for the first season.
---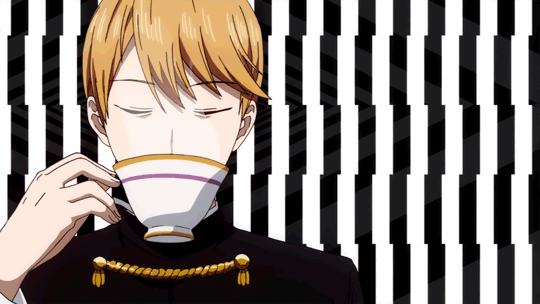 Miyuki is President of Shuchiin Academy, despite coming from a very poor family he manages to be one of the top ranking students at the academy, and somehow managed to be elected Student Council President.
Miyuki holds himself in high regards and always looks like he's half dead because of the bags under his eyes, because of his stature he has to study 10 times more than anyone else, and he regularly puts his health at risk just to maintain his stature.
Like Kaguya he likes her and often in his head calls her cute, especially when she wore the cat ears in the 2nd or 3rd episode and like the basis of the show he thinks that the girl should confess her love to the boy thus having to get a rise out of Kaguya as result.
Shirogane is very physically fit but is terrible at sports, he's a virgin, and somehow owns a boating license?
---
Chika Fujiwara is Shuchiin Academy's student council secretary and is the daughter of a Diplomat and a Politician you would think she was very define lady but she is very childish, she always has a big smile on her face and shes very energetic.
Many of the council members, particularly Kaguya, seem to think of her as simple-minded because of her laid-back attitude and childish antics. Chika, who is an experienced pianist and speaks five languages, is also very talented in a number of fields. She can also be very clever and devious.
---
Yuu Ishigami is Shuchiin Academy's student council treasurer, he is the only first year member on the student council and was recruited by Shirogane because his enormous talent with numbers.
We don't meet Ishigami until episode 6, apparently he's always there doing his job he just isn't noticeable and doesn't talk unless he has to, he thinks that Kaguya wants to murder him and gets really scared when she talks to him.
He usually spends much of his time alone, playing video games, Ishigami has a negative and gloomy outlook on life, often ranting about teenagers and other students whom he refers to as "normies." This dissatisfaction stems from his own suffering and isolation.
This dissatisfaction is clearly fueled by his own pain and isolation, as he seems to be envious of the guys who are famous and have a girlfriend. Ishigami can be uncomfortable at times, making comments that some misinterpret as creepy. He is, however, snarky and is often the one to make humorous comments about the circumstances he finds himself in.
---
The Voice acting
Aaron Dimuske started voice acting when he was quite young, his first big role was Alphonse Elric in the first season of Fullmetal Alchemist and lately I feel like hes gotten more roles as the years have gone on he has gotten more head roles such as Leonardo (Blood blockade battlefront) and Senku (Dr Stone).
It was the first time I heard Aaron and Alexis Tipton work together and I have to say the ADR Director the dub of Kaguya sama did a fantastic job in pairing these two on the assignment of the two main characters, Aaron and Alexis's voices resonate with each other so well.
As for Jad Saxton who plays our beloved Chika, I don't think anyone could have done her any better, there is an air to Jad and her voice acting that brings a fresh air look into the show, I am a big fan of Austin Tindle and his voice acting but I don't really put him and the character Ishigami together as a pair, If I had the choice I would have gone with someone like Justin Briner or Greg Ayres.
My Main Man Ian Sinclair voices the main narrator and I honestly don't know to feel at first but as always he does a fantastic job in what he does best!
I had no motivation to watch this show when it was in subs, but the minute I knew that the dub was coming out I jumped at the chance, I have always been a fan of dub but lately the dubs have been absolutely shit (-cough- Horimiya -cough- sorry not sorry)