Welcome everyone to the new year.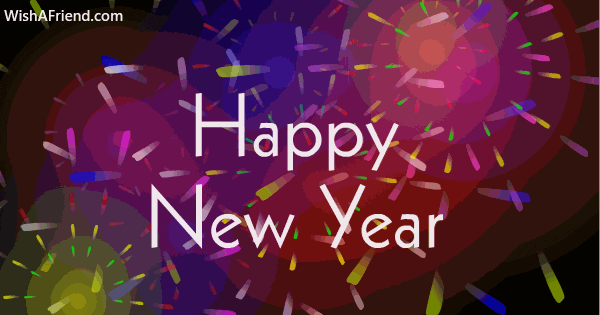 Just before the new year, we got a fantastic lineup for this year and boy and am I excited 😀
So, Let me tell you what I'm most excited about and you can leave what you're excited for!
---
Anime Series
1. Bleach A thousand year blood war Arc
Let's start with the anime I'm most excited to see this year! Bleach has always been a personal favourite of mine over the years and when I saw no hope in the last arc being animated I took to the manga.
When bleach was annouced to be released this year I freaked out! I cannot wait to see the fantastic animation for the final season as the trailer looks absoutley amazing already and the song they paired with it was just the right call.
The first season was released in 2004 which is almost 20 years ago with 2 years off and I'm interested who will return within the cast (Voice actors) and who will be recast…
---
2. Chainsaw Man
Last year the chainsaw anime was announced and everyone went crazy!
I decided to check out the manga to see what all the fuss was about, and I was taken away by how great the artwork was, and I'm really looking forward to seeing what the anime brings to life.
---
3. Spy X Family
When Spy x Family was announced to be animated this year, it was another series i took to the manga to see what the hype was all about and I wasn't disappointed!
I am up to date with the current volume that has been translated to english. No matter how serious the matter is, Spy x Family doesnt fail to make me laugh whether it be Anya's faces or she can reads minds or how weird the relationship is between Loid and Yor is.
Wit studios and Clover works have chosen the best cast and I can't wait for the second cour too.
---
4. Vantias no Carte second cour
Vanitas first cour was such a hit!
I can'not wait for this season to continue, Whether this second part will catch up where the manga is, I'll just have to wait and see.
I hope Funimation will keep up with the sub a bit better then it did with the first season.
---
5. My hero acadamia season 6
I wonder how many season we will get of My hero?
As the manga continues will the adapation continue to grow? I mean we've got the long running anime's such as One Piece, Detective Conan and so what but they contuniue with only maybe a couple weeks between breaks but with My hero once one season finishes we have to wait a while for the next.
My hero has been adapted for almost 6 years which means we could see a new season once a year? but how long is that gonna last?
Who knows..
---
Anime Films
1. Detective Conan movie 25: Halloween no Hanayome
As everyone knows who has been with me a while, I love detective conan! I am up to date with the films, manag and even the anime which I watch every week, This show hit it 1000th episode much before One Piece did, You can read the celebration for this here.
With movie 24 I was very disapointed as it wasn't as good as Movie 23 Blue sapphire but with Movie 25 I am very much intreigued to watch as we look more into the Mysterious Amuro Tooru (which isnt his real name..)
I know it will take a while for to watch this as it took a whole year for me to be able to watch scarlett bullet so, I am willing to wait 😉
---
2. Fruits Basket: prelude
Im super happy and excited to see what comes on the stroy of Tohru's Parents, Nothing more can be said that it's going to be such an emotional ride
---
3. 5-Toubun no Hanayome
I really loved this series and I'm really excited to see what comes of the movie.
---
That's it from me!
This list will probably grow as the year goes on, I just wanted to say thank you for 2021 and let 2022 be filled with good writing!